Team Uganda: Safe Arrival and Sunday Funday
Tugende!
Aug. 12, 2019
Even after only 4 hours of sleep our team was ready: "Tugende!" (Let's go!)
We spent upwards of 30 hours traveling to Entebbe, Uganda. After deplaning, customs, and gathering all of our supplies, we arrived at the Central Inn for those 4 brief hours of sleep! Following breakfast, we traveled to our home for the next 5 days at the Kalabega Resort.
The 4-hour journey from Entebbe to our hotel in Masindi included both urban and rural areas. We drove through towns where pedestrians mingled with each other and vendors, and occasionally cattle, sheep, and goats walked along the road in red clay soil. We observed farmers selling tomatoes, pumpkins, pineapples, bananas, and also saw the roadside plots where this produce was grown. After arriving at our resort, we had lunch and then headed to the Masindi Kitari Medical Centre, the local hospital run by OneWorld Health, and learned how the hospital was founded, and how it is sustainable, well respected, and vital to health in this community. Children smiled and waved to our vans as we arrived and we were treated to a tour of the facility. They serve the community with a wide array of much-needed services.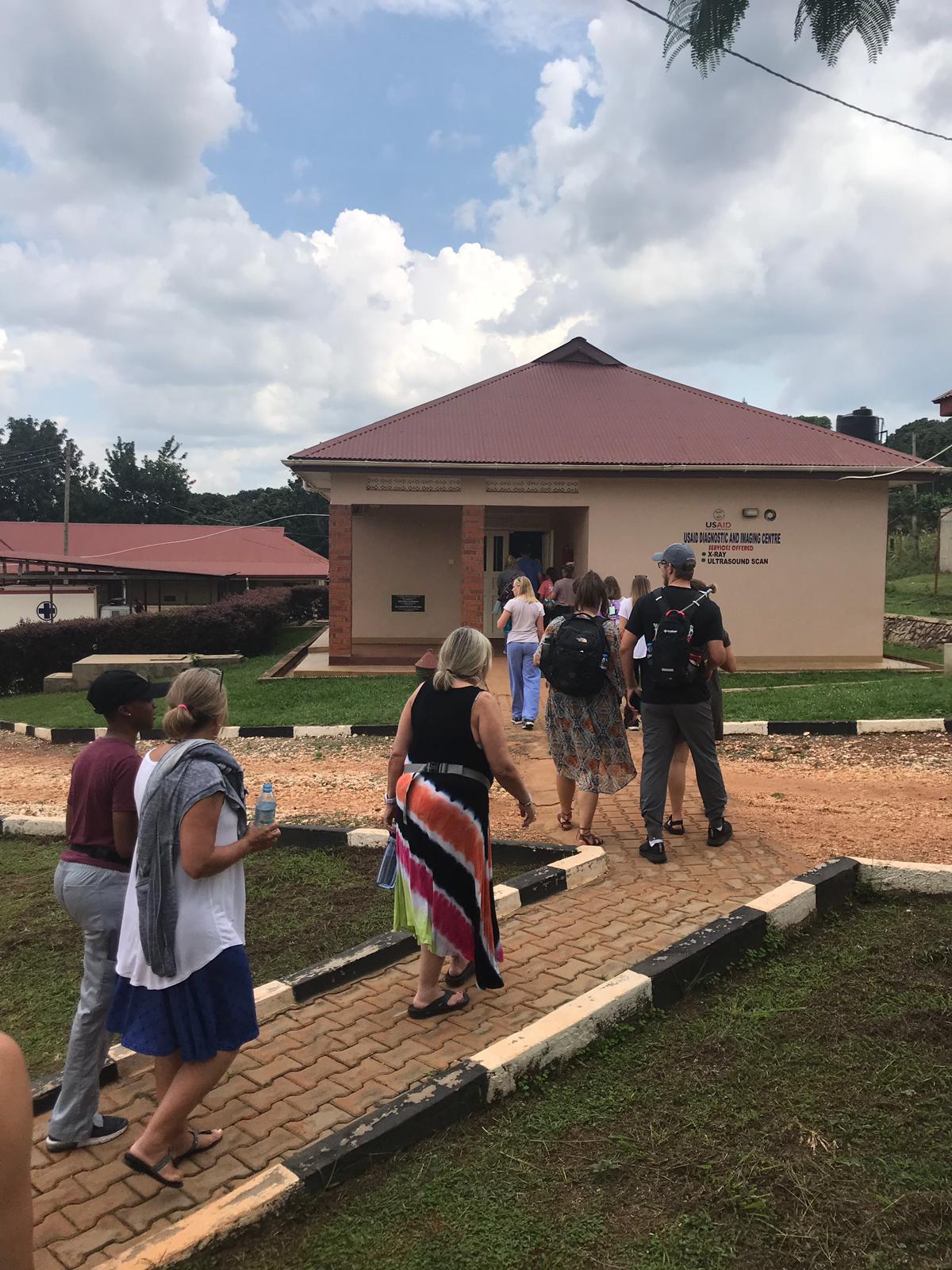 It wasn't until we returned to the hotel did we realize how tired we were. However, we still had several hours of organizing and inventorying medical supplies before eating dinner.
The joy and energy that was shown to us by the Ugandan people warmed our hearts and sustained us throughout the day. The smiles on their faces and generosity will carry us through until tomorrow.
Are you ready? "Tugende!"
Veronica Barber, Malika Blount, and Camellia Etherington, Trident Technical College Nursing Students, South Carolina, USA