Team Uganda: Clinic Day 5
May. 10, 2019
Today was a fantastic last day of clinic. This week we were able to see a total of 1,120 patients. Even though we are tired from all of the hard work, I think we can all agree this week was so rewarding in so many ways.
One of our favorite therapy moments of today was helping our new friend, Doris, walk with a walker for the first time! Doris is 80 years old and was a pro with the walker. We helped modify it so it could be perfect for her! Grace also did a great job with glasses (reading and sun glasses). The sunglasses were a hit!!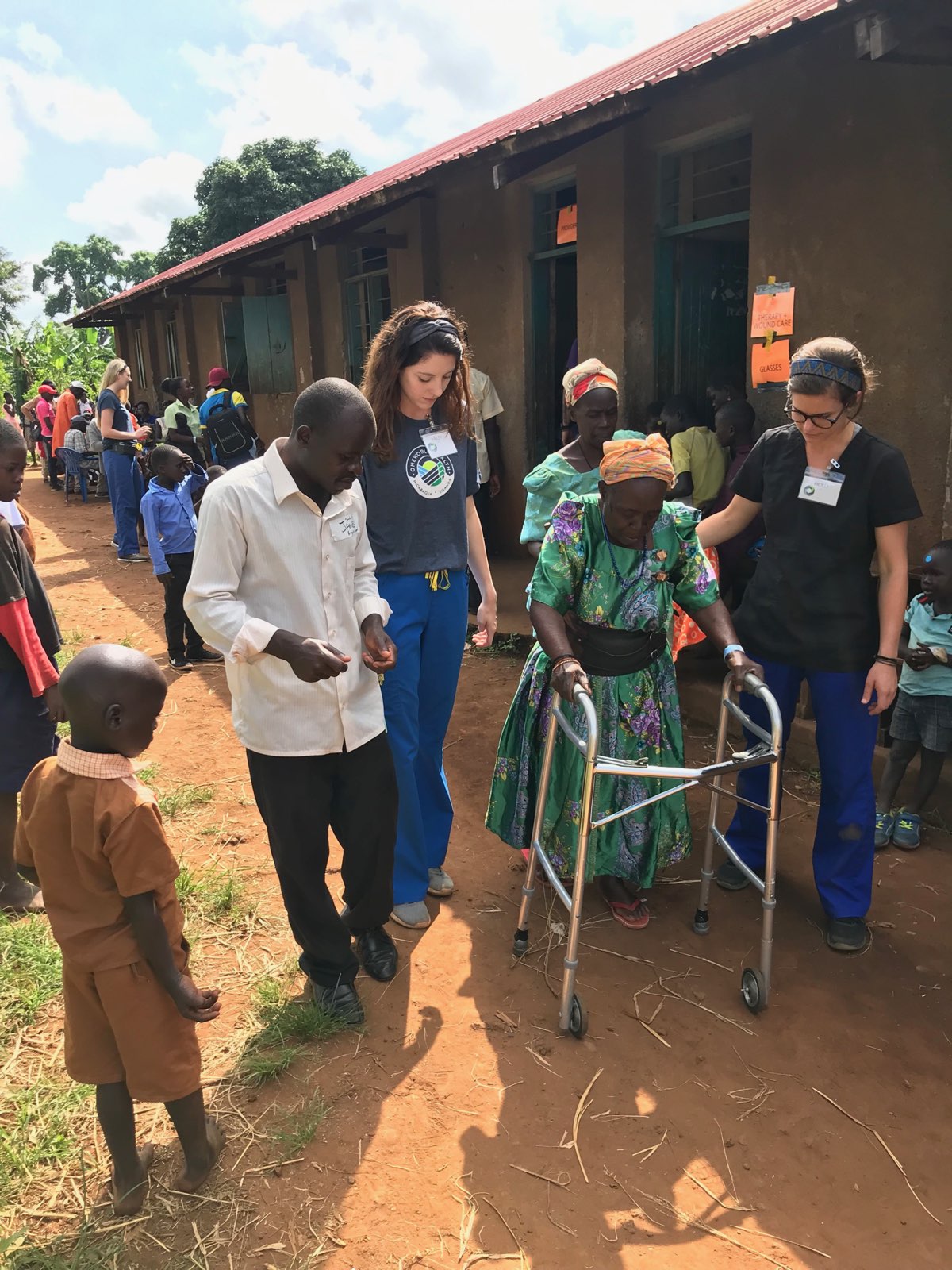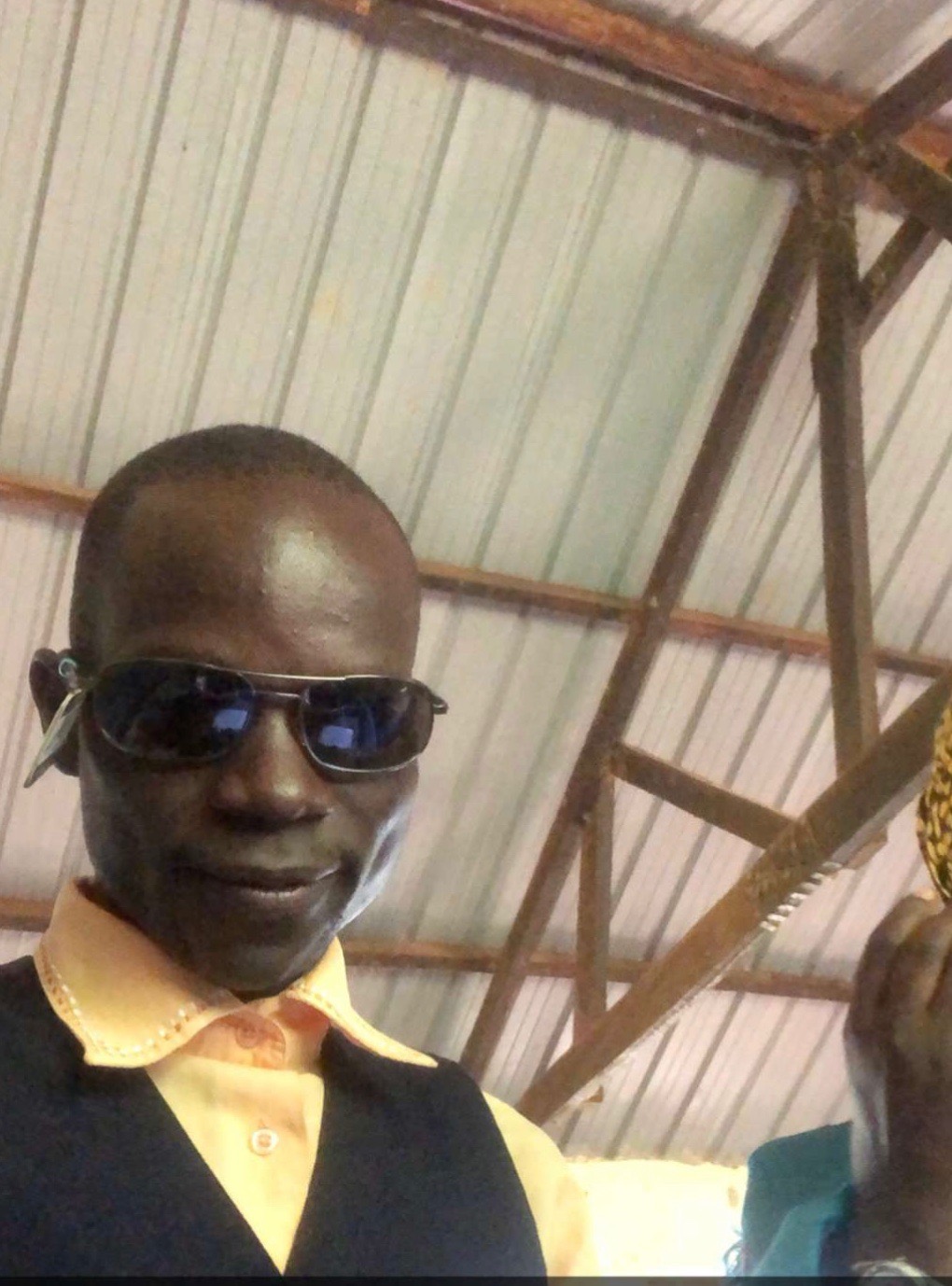 The word from our devotion this morning was joy and it's safe to say that we saw true joy in each person that walked through clinic today. It's easy to get caught up in the everyday hustle and bustle of the American lifestyle worrying about things like what shoes we want to wear each day when some of the people we served didn't even own shoes. So at the end of the day a lot of us decided to take the shoes off our feet and leave them for people that were so deserving.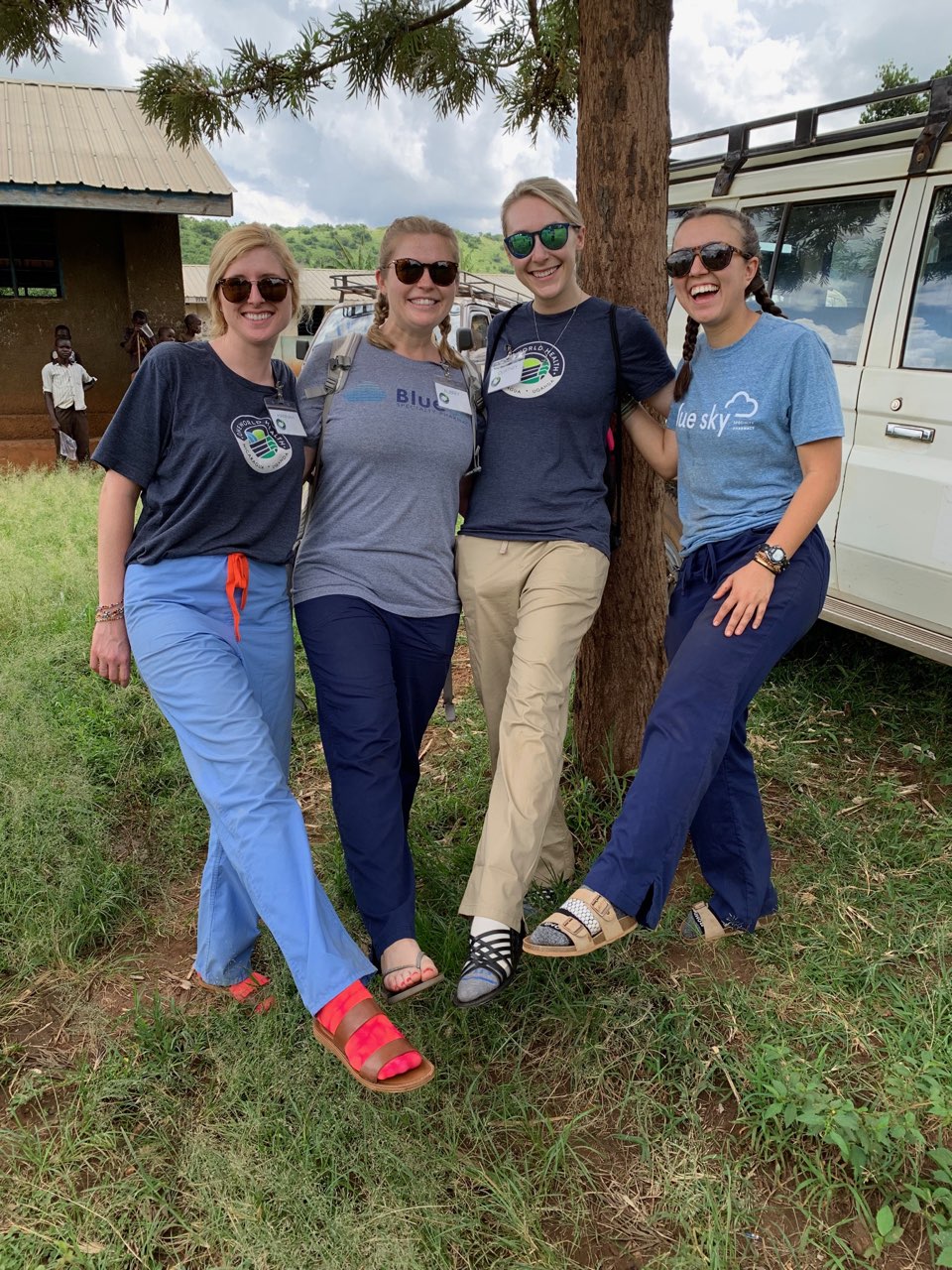 After we packed up from clinic today, we hopped back in the car and got to jam out on the way to Murchison Falls. The ride here was so beautiful and we saw so many baboons. We were freaking out the whole time!! We had to close the van windows so they didn't try to hop in the car with us.
Once we got to Murchison, we were greeted with some fresh guava juice which was so delicious! The view here is insanely beautiful. We were able to watch the sunset on the Nile River. It's so pretty it doesn't even seem real. Like actually it looks like a movie set or something.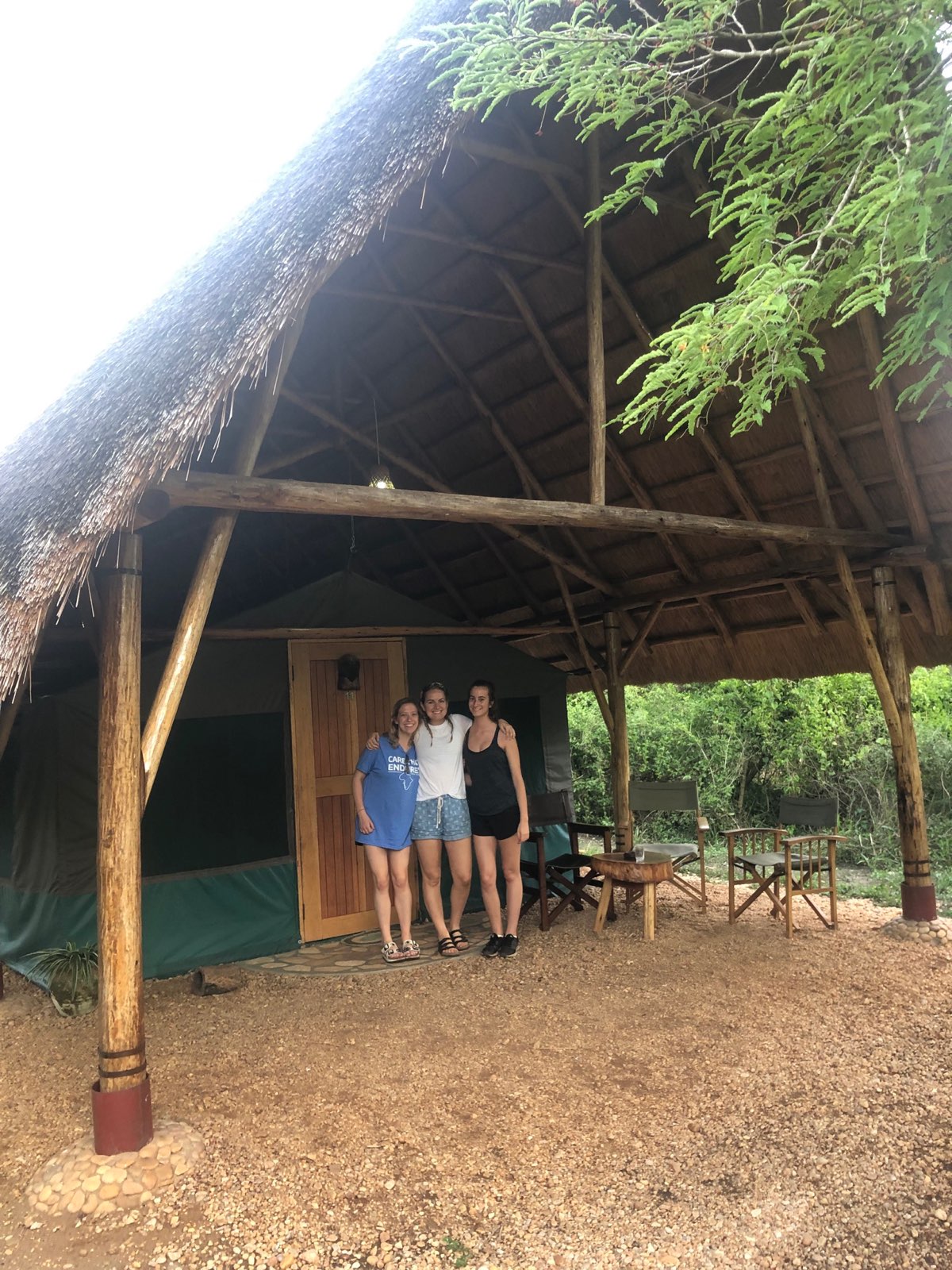 We were also given a small popcorn appetizer to accompany the sunset. The service here can't be beat. Dinner was also amazing. Personally, I really enjoyed the garlic naan bread and the romantic candlelight. After dinner we ventured down to the riverside fire pit where some local dancers invited us to join in the drum circle (Hannah is a great dancer, I am not as gifted in fact in fact I am highly uncoordinated). We have an early wake up call tomorrow but we are super excited because that means we get to see the sunrise. Have I mentioned we are on Nile? As in the Nile River? Because I'm still not over it. Then, we will be on our way to the safari! I can't wait to overcome my fear of wild animals tomorrow. It's going to be a real life Nat Geo episode. Stay tuned.
Love,
+ Grace Grantland, Therapy Student, South Carolina
+ Hannah Haskin, Therapy Student, South Carolina