Team Uganda: Clinic Day 3
Aug. 14, 2019
Beginning the day on muddy, wet, red clay roads, we returned to St. Paul's Mihembero Church, once again arriving to a long line of eager, smiling faces. Early in the day, a child with cerebral palsy came to the therapy department, which put our creativity to work- constructing a chair out of foam, PVC pipe, and duct tape in order to provide seating for baby and respite for mom. Mom's joyous smile showed her appreciation and was the highlight of our morning.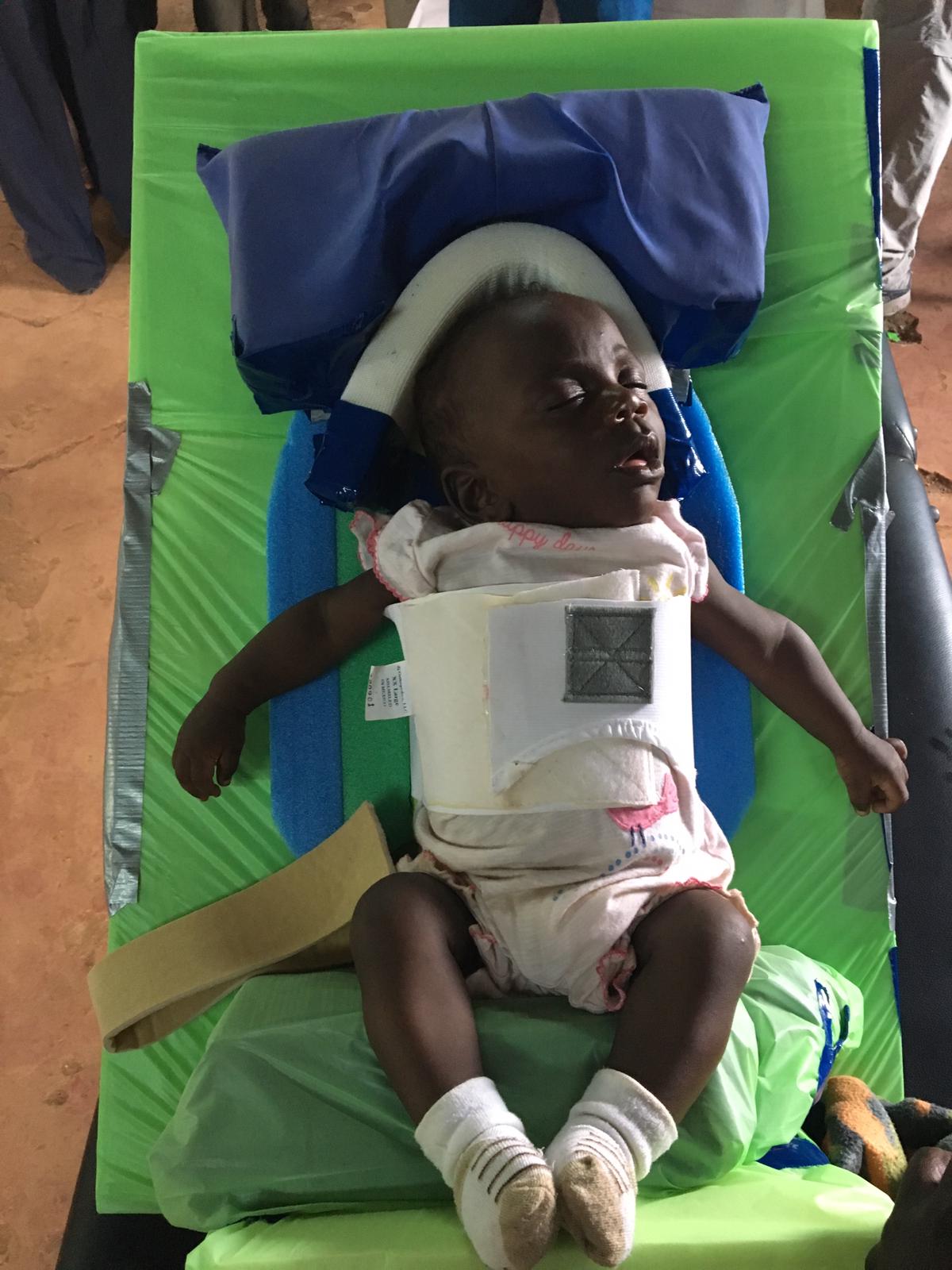 While there was a steady pace of patients being seen we were suddenly interrupted by a heavy afternoon rainstorm, amplified by the tin roof of the church. In the midst of the rough weather, came a smiling 7-year old Jeremiah with hydrocephalus, whose exuberant personality captured the hearts of all of the clinic. He needed assistance to stand and walk and we were able to provide him a walker, which then gave him the opportunity to ambulate around the entire clinic exclaiming for everyone in his path to get out of the way!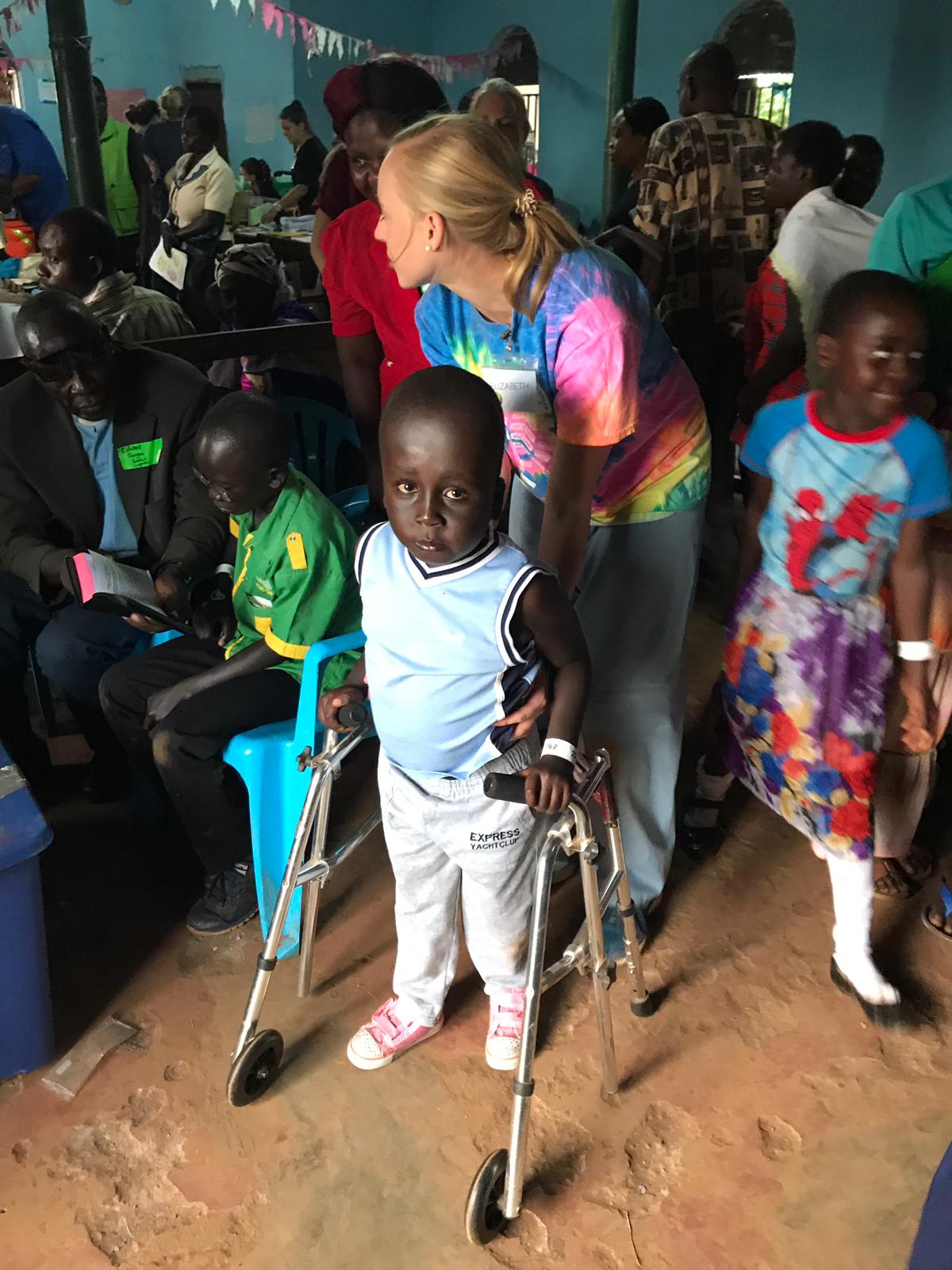 Despite it being the middle of the week with little rest and some of us feeling not our best, our team's spirits remained high. We were able to see hundreds of patients, providing a positive impact for their community and filling the hearts of our hard-working team. After only a few days together we can see the team dynamic shifting and a strong bond forming.

At the end of our clinic day, Reverend Edward gathered us together with a prayer that brought tears to our eyes and joy to our hearts. Our purpose has been reinforced. The takeaway remains- we are so blessed!