Team Uganda: Clinic Day 2
Aug. 13, 2019
Every day when we get to the outreach site we have translators there waiting to help us with our patients. In return for them translating, we give them or one of their family members the opportunity to be seen.

Once we arrived, I was assigned to my translator, Ambrose. I shook his hand, introduced myself & carried about getting ready to see patients. Midway through the day during our break, he asked me if I wanted to take a break to meet his stepdad. We walked around the building where I shook his stepdad's hand, exchanged a simple greeting, and got back to work. As we were returning to our stations he told me that his stepdad and he had a difficult relationship. I began to ask details and he revealed that when he was a kid his biological father died, and that after his mom married his stepfather, his stepfather disowned him. He was only five. This may be difficult to understand in the states, but in Uganda, his stepfather disowned him due to the threat of taking his small plot of land. His stepfather dropped him off at the church and this was the very church we were hosting the clinic in.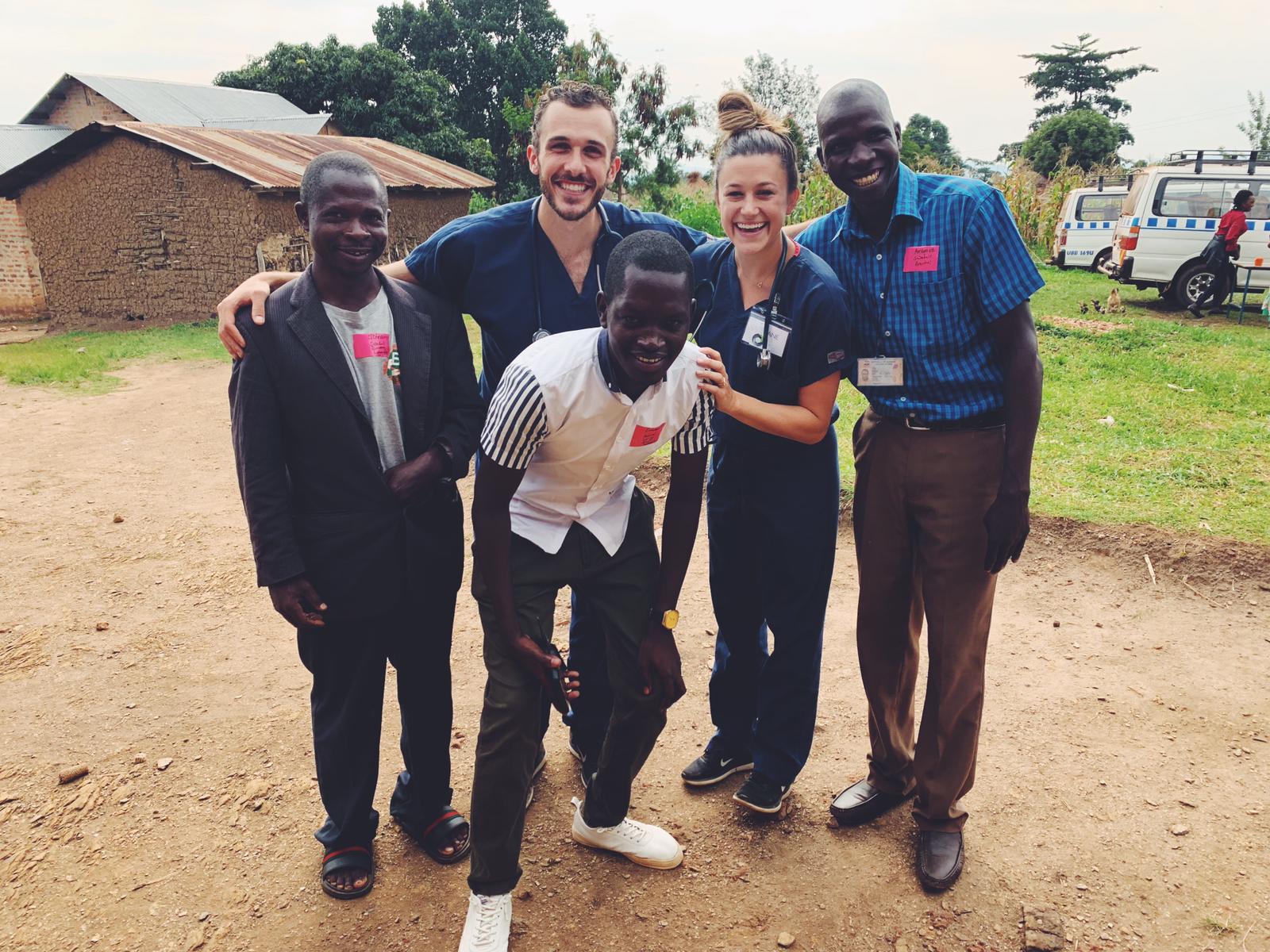 Later that day, when we were slowing down, I asked Ambrose when he would like to be seen. He shook his head and said, "I want one of my family members to be seen instead." I asked him to go grab the family member and once the family member sat down, I realized it was his stepfather.

After we finished our interaction, his stepfather proceeded to the pharmacy. I turned to Ambrose and asked him if that was painful for him to help his stepfather after all that he had told me. He looked at me and said, "yes, of course, it was painful; however, God calls us to forgive and be kind."

This shook me and I became overwhelmed with how forgiving he was. It resonated with me on such a deeper level because I realized that that is the type of love God gives me day in and day out. The kind of love that is in relentless no matter how sinful I am.

Aaron and I are so thankful for this opportunity to serve the people of Uganda however today we are reminded that they are serving us more than we could even imagine. Huge shout out to my man Ambrose, you are changing hearts!!
Jane Purser – Nurse Practioner Student
Aaron Purser- Family Medicine Resident