Team Uganda: Clinic Day 1
Aug. 12, 2019
First off, what's up Brayden & Marlee. Our shout out tonight goes to Grandma & Memaw for watching the kids for us for the duration of the trip! PSA sleep deprivation is a real thing, but it's easily overcome with some excitement and caffeine. But on a serious note…..
Coming into this trip, we really didn't know what to expect. We just knew we needed to enter this journey with an open heart and be ready to serve.
Today was the first day of outreach and boy did it hit our hearts hard. Enter Emmanuel; a six-year-old, whose mother had no knowledge of what could be wrong with her son. Our providers let her know her son has cerebral palsy. For six years she didn't know how to help her son and today she finally got answers and resources provided.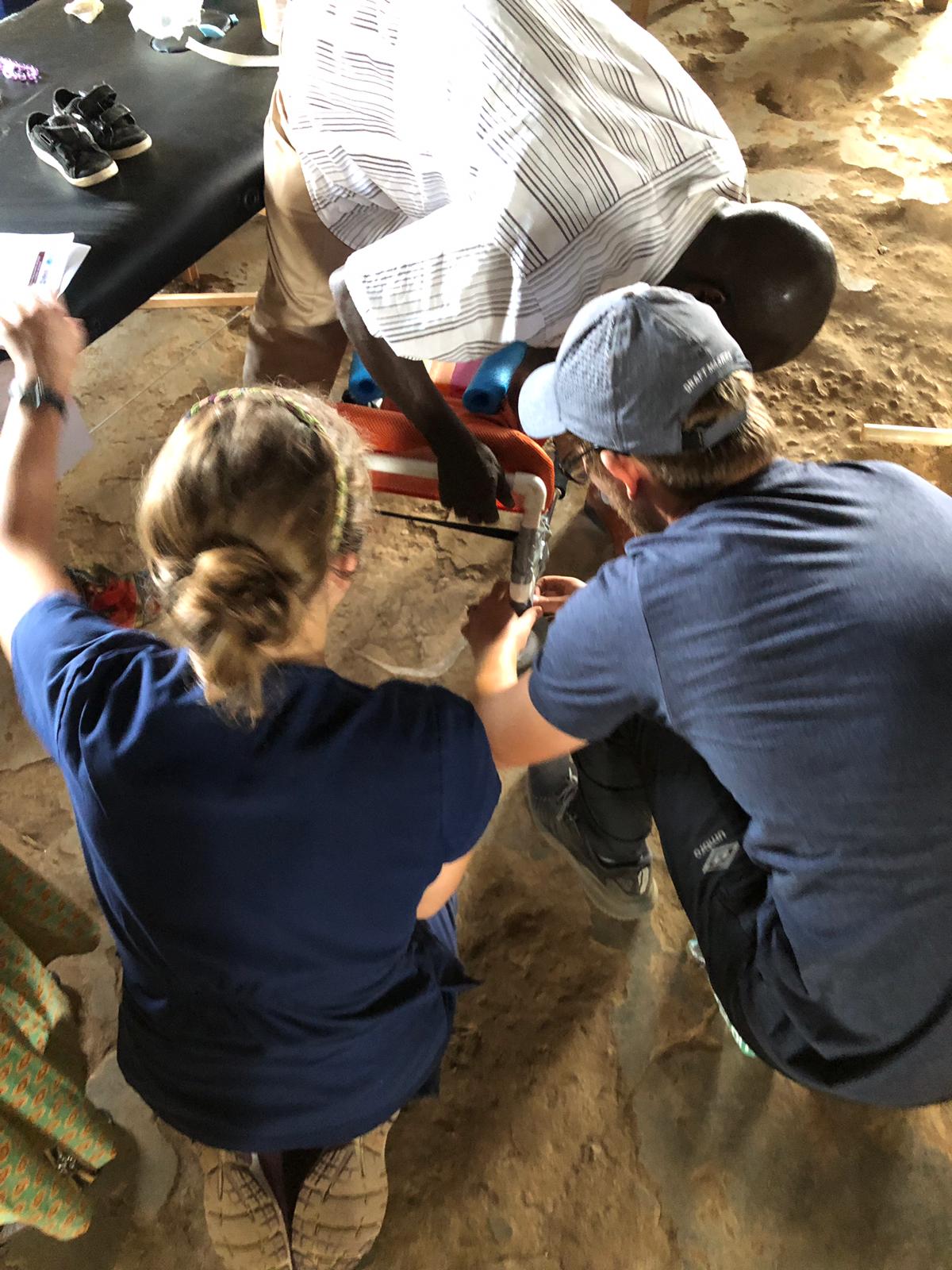 This child hit our hearts hard as it relates to our own family. Our eight-year-old son has cerebral palsy. Although it is very mild we know the difficulties it brings to a child's life as well as their family. We were able to help assemble a sitting apparatus out of PVC pipe so Emmanuel could sit upright and play. It was truly amazing to see him and his mother light up as we helped them. Although he has not received any intervention up to today, any intervention will be good going forward. As Emmanuel left, he waved and gave a smile. We cried.
After just one day we will be forever changed.
+Jeremy York, Sales Manager
+Bri York, Teacher
Virgina, USA